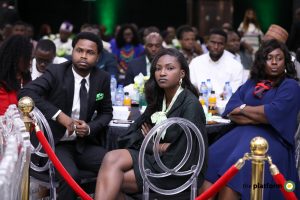 The October edition of the Platform commenced on a very good note. Despite the bad weather, the program started at about 9:35am.
The Visionary, Pastor Poju Oyemade, stated by reiterating the vision for the Platform. According to him, the event is geared towards the transformation of the Nigerian Economy.
"Based on scientific research, Nigeria is a complete religious nation.", he said explaining that we are overly spiritual.
He advised that we should be able to broaden our perspective of who God is to be able to make changes in this country and be focused on rendering service to humanity.
Society is guided by the philosophy it embraces. Every society will eventually go in the direction of what they think their Maker can give.
While closing his remark, he stated that Religion should not be used as a divisive tool, but to appeal to the consciences of men.
Then he thanked everyone for coming and wished them a great time.